A view of Mount Teide from La Gomera

Timanfaya National Park, Lanzarote

The cathedral of St Ana in La Palmas de Gran Canaria
Canary Island Medley
Spirit of Adventure departing Portsmouth
No fly

Chauffeur service
Experience the Canaries bathed in the winter sun
Discover a variety of unusual landscapes under the winter sun on this all-inclusive Canary Island cruise. From the dense forests of La Gomera and black beaches of Tenerife, to the sacred mountains of Gran Canaria and lava fields of Lanzarote, the Canary Islands offer a variety of scenery. This 14-night cruise to the Canary Islands also visits Funchal, capital of Madeira, and the historic maritime city of La Coruña on the northwestern coast of Spain.
Four included panoramic excursions
Funchal, Madeira
Santa Cruz, Tenerife
Las Palmas, Gran Canaria
Arrecife, Lanzarote
Joining you on board…
Television presenter and journalist John Craven OBE

In a career spanning over 50 years, John Craven OBE has established himself as one of the nation's most respected and recognised faces in broadcasting. As one of the BBC's longest standing presenters, John was the host and editor of the hugely popular Newsround. He has presented episodes of BBC's Countryfile since 1989 and continues to do so. John was awarded an OBE in the Millennium Honours for services to broadcasting.
John will join a Q&A and give an on-board talk.
Television presenter Fred Dinenage MBE

Fred Dinenage is one of Britain's longest-serving television presenters – sixty years non-stop – and he's still at it, with Evil Killers on Sky Crime and a new BBC radio show. Fred's credits include 'HOW?', 'World of Sport', 'Gambit', and more.
Fred has interviewed numerous important figures, including several prime ministers. He wrote the official autobiography of the Kray twins, has won a handful of television awards and was awarded an MBE for charitable work and services to broadcasting.

All inclusive
Enjoy an unlimited selection of drinks in all the on-board bars and lounges.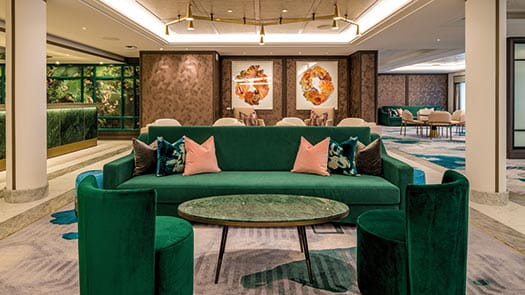 The Living Room
Relax in one of the many sociable spaces on the ship.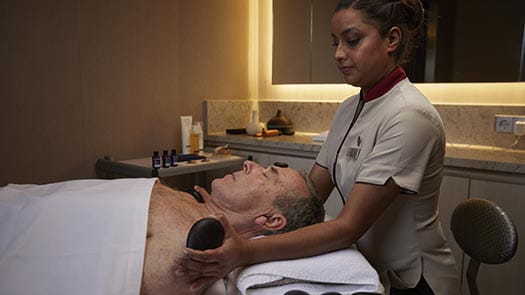 Spa
Look forward to included access to a range of wellbeing services.
Entertainment
Enjoy a colourful show in The Playhouse theatre.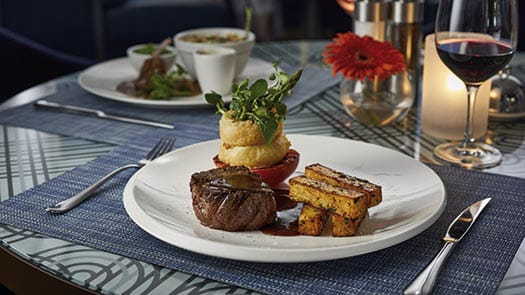 Enjoy fine cuisine
Make the most of free-to-dine speciality restaurants.
The Dining Room
The main restaurant brings you the finest in British and international cuisine.
The Verandah
Dine with stunning alfresco views.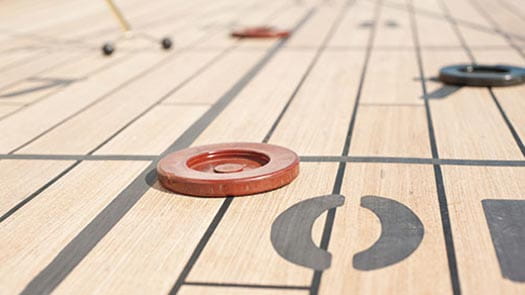 On board activities
Try shuffleboard and deck quoits, or play virtual golf at sea.