Saga cruises
Sail further, see more and discover unique experiences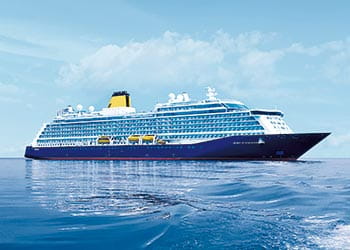 Ocean cruises
Choose boutique luxury at sea with our new Saga cruise ships Spirit of Discovery and Spirit of Adventure.
Our new smaller cruises offer a more personal service, so you'll feel like the guest of honour from the moment you step on board.
River cruises
Our new purpose-built ships Spirit of the Rhine and Spirit of the Danube launch in spring 2022.
Step aboard to discover the stunning scenery along the Elbe, explore Russia's vibrant cities, or simply unwind as you meander along Europe's waterways.
Free 6 month digital Saga Magazine subscription
When you book a Saga Ocean or River cruise offer in January*