NEW 2021 cruises on sale now!
Welcome to the world of boutique cruising
Discover our 39 brand-new itineraries, all with sightseeing excursions included in the price!
Exciting news! We've launched our full collection of boutique cruises departing from April to December 2021 Spirit of Discovery and Spirit of Adventure.
The newest fleet on the ocean, our beautiful sister ships will be discovering a host of exciting destinations next year, both near and far. Act now to secure your place and experience a new era of boutique cruising in 2021. Best of all, early bookers can enjoy the reassurance of our Cruise Price Promise, even when booking now. We also have some fantastic new lower fares on cruises this year.
Both our beautiful boutique ships are fully all inclusive, including all your dining and drinks at no extra cost. We also include so much more, such as a chauffeur service from your home to the port. What better way to guarantee a relaxing cruise than knowing all of your needs are taken care of? Whatever destination you choose, we'll make sure you have the trip of a lifetime on our brand-new ships.
Whether you're travelling with friends, loved ones, or embarking on a solo adventure, our ocean cruises ensure that there's something for everyone to enjoy.
Don't want to fly? No problem. Thanks to our extensive array of ocean cruises from the UK, you can head to the port of your choice and be setting sail in no time – whether that's a journey around Scandinavia, a taste of the Mediterranean, or a trip to the Caribbean for some winter sun.
Let our range of ocean cruises from the UK help you tick a few more beautiful destinations off your bucket list, all while enjoying world-class restaurants, your very own balcony from your spacious cabin, and top-notch entertainment. We're confident that you'll love taking to the oceans with Saga Cruises.
Latest travel advice regarding Coronavirus
We'll keep you up-to-date with the latest advice on travel arrangements.
New lower fares on cruises this winter

Where we go

Book your cruise today!

Big savings on exciting cruises

Award winning service for solo guests

Sail away on our November 2020 to March 2021 itineraries

A Norwegian Aurora - Save up to 30% for a limited time
A Grand Voyage to South America
Experience the adventure of a lifetime aboard Spirit of Discovery and make some unforgettable memories that will stay with you long after you've made it back home.
The Saga Difference
Our boutique style of cruising is special for many reasons. An included chauffeur service... all-balcony cabins... included speciality dining, drinks and room service... discover what make our award-winning service stand out from other cruise lines.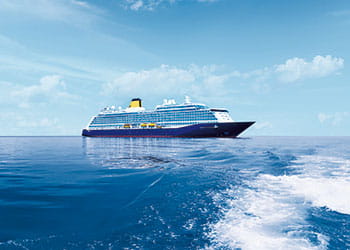 Spirit of Discovery
Our spectacular new flagship offers sheer sophistication, from her all-balcony cabins and world-class restaurants to her impressive tiered theatre.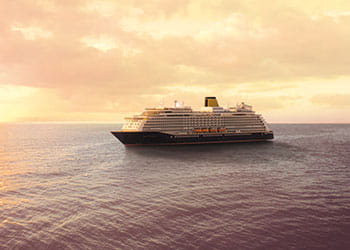 Spirit of Adventure
Our next ship will be distinguished by her superb speciality restaurants, serving sumptuous steaks, sophisticated Italian dishes and mouth-watering Nepalese cuisine.

Take a look at our latest cruise and travel blogs

We're proud to have won so many awards

Celebrities and Experts

Read our Captains' blogs

Cruises from the UK

Captains' cruises