Sail away in 2022
Don't delay, our all inclusive no-fly cruises have limited availability
2022 Cruises sailing soon

Launching six new 2023 cruises

Discover our 2023 cruises

Our inclusions

Where we cruise

Cruise deals and offers

For solo travellers

The Saga experience

Keeping you safe

New Norway and UK itineraries
Best-selling Saga Cruises
Small ships, big experiences
Come aboard our boutique ocean cruise ships, Spirit of Adventure and Spirit of Discovery. Designed exclusively with Saga customers in mind, these new smaller ships will help you escape the crowds and discover lesser-known destinations.
A more intimate experience
Carrying no more than 987 guests, our ocean cruise ships offer a unique, boutique experience. Every cabin has a private balcony so you can take in the view before heading out for cocktails and canapés. Our all-inclusive cruises come with drinks and speciality dining as well. And there's plenty to do on board the spacious decks with five restaurants, a gym and spa, and a show-stopping theatre.
A destination for everyone
We've put together a great line-up of destinations, all reached from UK ports. So whether you're travelling as a couple, with friends or sailing off for a solo adventure, we have an ocean cruise to suit you.

Coronavirus travel advice
We will keep you up to date with the latest advice and any changes to your booking.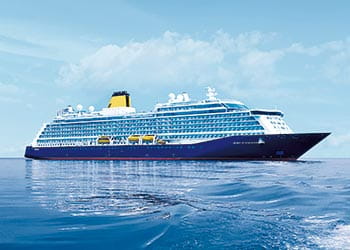 Spirit of Discovery
Launched in 2019, Spirit of Discovery is a state-of-the-art ship featuring the design, cuisine and service you only find in the world's finest hotels. An irresistible choice of restaurants, spacious cabins with private balconies and grand public rooms await you.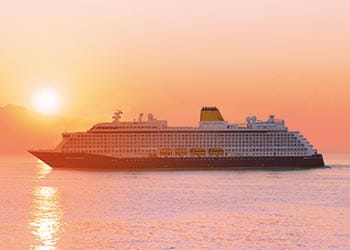 Spirit of Adventure
Launched in 2021, Spirit of Adventure is a boutique ship offering world-class restaurants, stunning contemporary design and outstanding service. Book now to be one of the first guests to experience this state-of-the-art cruise ship.

Take a look at our latest cruise and travel blogs

See the awards our cruises have won

Follow us around with our Captains' Blogs