Iconic Golden Gate Bridge, San Franciso

California's famous Big Sur

Navigate the Panama Canal

Cruise and Tour Leisurely
from
£4,699
per person
21 nights
Including optional travel insurance or a price reduction of £120 if not required
Panama Canal Cruise with Big Sur and San Francisco Cruise & Tour
USA and Panama
New

VIP door to door
Awesome sights – natural and manmade!
This is adventure on a grand scale. From the palm-fringed shores of Miami to the steaming rainforests of Nicaragua, this epic journey will take you to breathtaking stretches of coastline, ancient gems of Central America, and the Golden State of California.
Marvel at the engineering feat of the Panama Canal, see sloths in Costa Rica and feel the hairpin bends of Big Sur. You'll have the chance to see volcanic peaks and Mayan ruins, explore traditional villages and Hollywood stars.
Including...

VIP door-to-door travel service

Included travel insurance

6 nights in hotels, 14 nights cruise on Zaandam and 1 in flight

41 meals: 14 breakfasts (days 3-16) 13 lunches (days 4-16) 14 dinners (days 3-16)

Tour manager
Plus...
International and regional flights as detailed†
Travel in destination by coach
Porterage

Excursions and visits
Guided city tours of Miami (including South Beach and Art Deco District); Hollywood; San Francisco (including Golden Gate Bridge)
Visits to Santa Barbara, Carmel and Monterey
17-Mile Drive
†Prices are based on return flights with British Airways from London Heathrow. Supplements may apply from other airports
Day 1 UK to Miami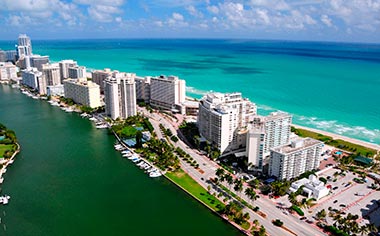 Our VIP door-to-door travel service collects you from home for your flight to Miami.
On arrival, we transfer to our hotel for two-night stay.
Day 2 Miami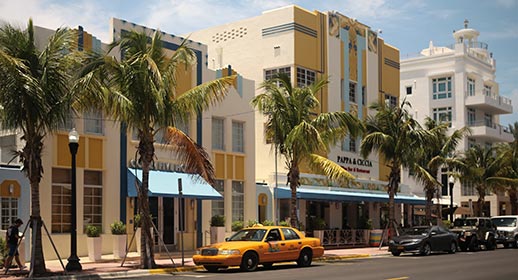 We'll take a guided city tour of Miami this morning.
We'll enjoy wandering Ocean Drive - famous for its 1930s art deco buildings - and soak in the buzzing atmosphere of cosmopolitan South Beach.
The afternoon is at leisure. Perhaps head to Lincoln Road and take a bite out of freshly baked arepas (stuffed cornmeal cakes). Or relax by the sea and watch as teal waves lap endless sandy beaches.
Day 3 Miami to Fort Lauderdale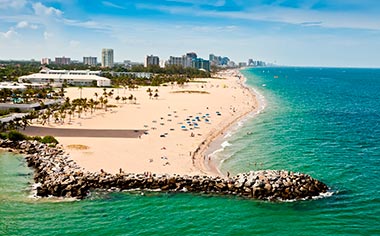 The morning is free for further exploration.
This afternoon we head to Fort Lauderdale where we'll board our ship.
You'll have time to settle into your cabin before we set sail this evening.
Fort Lauderdale
Florida
USA
North America
Day 4 - 5 At sea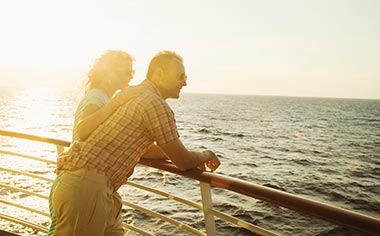 Two days to settle into ship life.
Choose to relax, maybe in a comfortable coffee house or enjoy the superb facilities and wonderful live musical entertainment on board, as we sail southwards.
Day 6 Cartagena, Colombia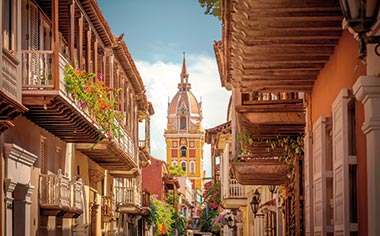 Smell the scent of bougainvillea as you explore the beautifully preserved city of Cartagena.
Get lost in the maze of cobblestoned streets in the Old Town. See the imposing fort, or people watch in leafy squares. This UNESCO Heritage Site is full of rainbow colours and charm.
Cartagena
Colombia
South America
Day 7 Daytime Panama Canal Transit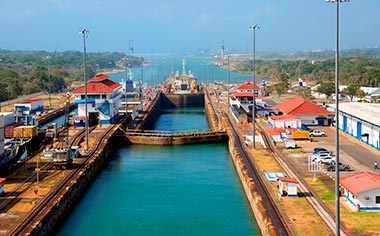 Relax on board as we navigate 'one of the seven wonders of the modern world'.
As we sail, take in the sights of colonial towns and historic fortresses, and listen to the sounds of the rainforest. Hundreds of species of mammals, reptiles and birds thrive along the length of the canal.
Panama Canal
Panama
North America
Day 8 At sea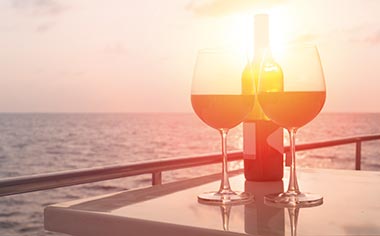 A leisurely day at sea to enjoy the delights of the ship. Perhaps opt for a treatment at the Greenhouse Spa & Salon or sit on deck taking in the views.
Day 9 Puerto Caldera (Puntarenas), Costa Rica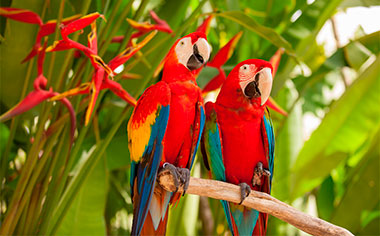 If you decide on one of many optional excursions, you could be keeping your eyes peeled for distinctive scarlet macaws as you walk on hanging bridges and through the stunning rainforests of Carara National Park.
Or perhaps see Costa Rica's most famous volcano, Arenal. You'll get the chance to swim in natural hot springs, spot sloths and toucans, and feel the spray of cooling waterfalls.
Puerto Caldera
Costa Rica
North America
Day 10 Corinto, Nicaragua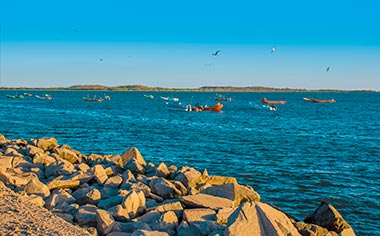 Between the volcanic peaks and pristine beaches that shape Nicaragua are mangrove forests, great lakes, geothermal hot springs and fields of sugar cane from which premium local rum is created.
Maybe choose to spend your day in Puerto Corinto, a small town bursting with authentic flavour, or discover Mayan artefacts at the archaeological museum.
Corinto
Nicaragua
North America
Day 11 Puerto Quetzal, Guatemala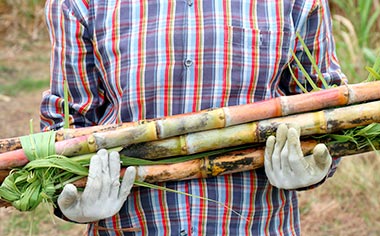 Your choice of optional excursion could take you on a journey past magnificent volcanoes, cattle farms and sugar cane plantations, or to savour one of the freshest cups of coffee you've ever had at a coffee estate.
Visit the Jade Museum and Factory in Antigua, the colonial capital. Or explore the substantial ruins of Iximché, the capital of the Kaqchikel Maya kingdom, to learn of Mayan rituals and cosmology.
Puerto Quetzal
Guatemala
North America
Day 12 Huatulco, Mexico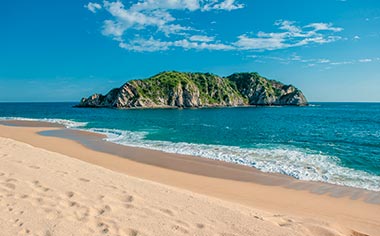 Huatulco is known for its beautiful bays and beaches.
Spend today relaxing on the sun-drenched coastline, with the jagged Sierra Madre Mountains as a striking backdrop; or maybe go in search for some of the 225 species of local birdlife that call this region home.
Huatulco
Mexico
North America
Day 13 At sea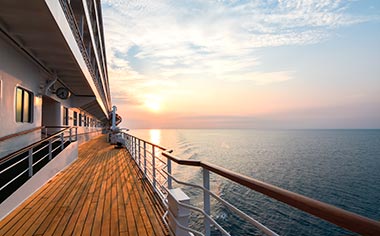 Another day to relax at sea. Maybe spend time watching recent-release films as we sail onwards.
Day 14 Puerto Vallarta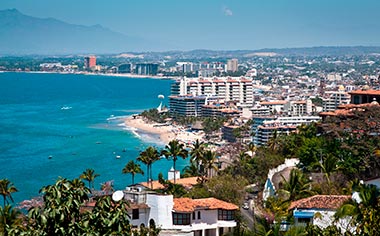 Once a small fishing village, Puerto Vallarta became a popular destination for the artists, writers and Hollywood stars of the 1960s.
Explore the old town's quirky shops and open markets or maybe snorkel in Los Arcos National Marine Park.
Puerto Vallarta
Mexico
North America
Day 15 - 16 At sea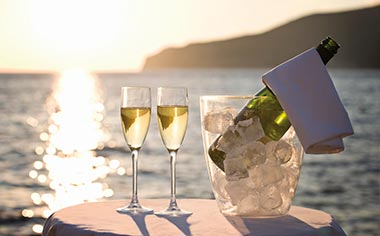 A final two days at sea to make the most of the ship.
As we sail to California, maybe take in the BBC's Earth in Concert and experience the natural wonders of the sea on the big screen.
Day 17 San Diego to Hollywood to Redondo Beach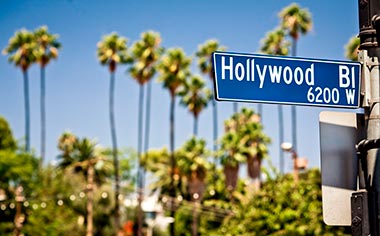 We reach San Diego this morning and disembark.
Our tour of the Californian coastline begins straightaway as we take in the glitz and glamour of Hollywood on a tour, walking in the footsteps of iconic movie stars.
Afterwards, we'll head to the sandy shores of Redondo Beach and our hotel for the night.
Day 18 Santa Barbara to Cambria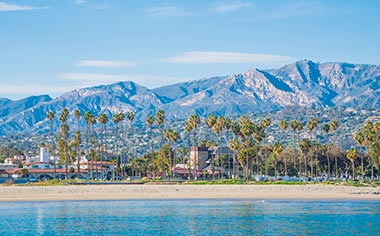 As we head along the Californian coast, following gorgeous beaches flanked by mountains, we'll see the pretty harbour promenade and palm-fringed streets of Santa Barbara.
Later, we'll arrive at the coastal idyll of Cambria and our accommodation for the night.
Day 19 Big Sur to Carmel to 17 Mile Drive to Monterey to San Francisco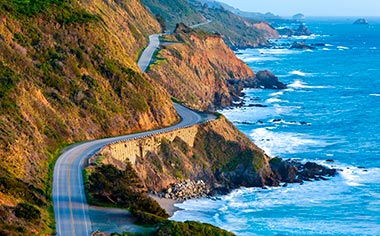 Today we'll drive along the breathtaking, curving Big Sur coastline (the inspiration behind Jack Kerouac's autobiographical novel) and make a stop in delightful Carmel.
Then we'll make the epic drive from Carmel to the old Spanish and Mexican capital of upper California, Monterey - a route which takes through to one of the loveliest stretches of road in the world.
17 Mile Drive snakes along the coastline of the Monterey peninsula, passing pebbled bays, craggy coves and cypress forests.
We'll reach the City by the Bay, San Francisco, this afternoon.
Day 20 San Francisco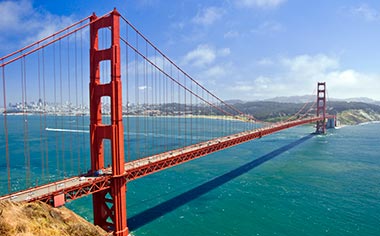 On a guided tour of this iconic city, you'll have the chance to sample delicious street food in China Town, wander through Union Square and admire the city skyline as you cross the famed Golden Gate Bridge.
The rest of the day is free - and there's so much to see and do. There's notorious Alcatraz (you'll need to book this independently before leaving the UK); you could wander up and down the iconic streets, including zig-zagging Lombard Street; or maybe walk around the eclectic district of Haight-Ashbury (the heart of America's 'counterculture' in the 1960s), so beloved of hippies, artists, writers and musicians.
Day 21 San Francisco to UK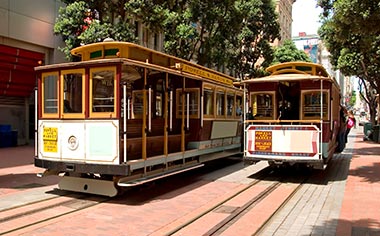 You'll have some free time for some last-minute shopping before we transfer to the airport for the return flight home.
Day 22 UK
Upon arrival, your vehicle will be waiting for the journey home.
Panama Canal Cruise with Big Sur and San Francisco Cruise & Tour
USA and Panama